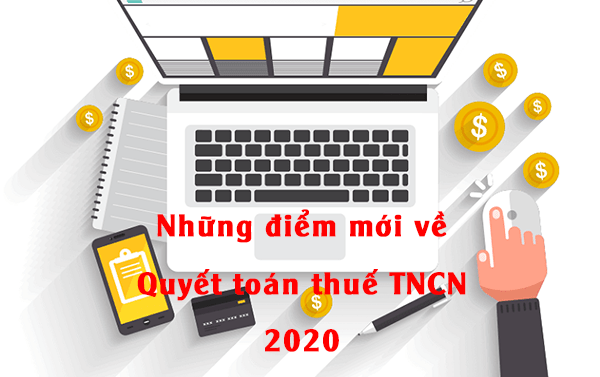 PIT Exemption for taxpayers under 50,000 VND/year
From July 1, 2020, according to point b, clause 79 of the Law on Tax Administration 38/2019/QH14, regulations on tax exemption for individuals whose arising tax must be paid annually after the PIT finalization from July 1, 2020. salary and wages from 50,000 VND or less.
Article 79. Tax exemption and reduction
1. Tax exemption and reduction shall comply with the provisions of the tax law and Clause 2 of this Article.
2. Tax exemption in the following cases:
[…]
b) Individuals whose tax amounts incurred annually after finalization of personal income tax from salaries and wages are VND 50,000 or less.
Thus, in addition to maintaining the tax exemption regulations for households and individuals who are subject to non-agricultural land use tax with an annual tax payable of 50,000 VND or less, this Law also adds the case Exempt from tax on income from wages and salaries. From 2020, individuals whose tax amounts are payable annually after the finalization of personal income tax from salaries and wages of 50,000 VND or less will be exempt from personal income tax.
See more new provisions of the Tax Administration Law 2019 here!… 
---
Deadline for submission of tax returns with a tax period of 2020
– From July 1, 2020, the deadline for PIT finalization will be extended for individuals who directly make the final settlement (according to current regulations, no later than the 90th day from the end of the calendar year or fiscal year).
– In addition, for flat tax declaration dossiers of business households and individuals paying tax by the flat method, the deadline is December 15 of the preceding year. If the business is new to the business, the time limit for filing a flat tax return is 10 days from the date of business commencement.
Time to determine taxable income
Pursuant to Point b, Clause 2, Article 8 of Circular 111/2013/TT-BTC, the time to determine income for PIT calculation is the time when organizations and individuals pay income to taxpayers.
PIT calculation method
– Calculated according to the progressive schedule of each part: for employees who sign a labor contract (labor contract) of 3 months or more
– 10% deduction: for employees who do not sign a contract or sign a labor contract under 3 months with a total income of 2,000,000 VND/time or more
– 20% deduction: for non-resident individuals (usually foreigners) determined by taxable income from salaries and wages at the tax rate of 20%
Residents who do not sign a labor contract or have signed it for less than 3 months
– PIT withholding for each payment of income from 2,000,000 VND or more
– For resident individuals: deduct 10% of total income paid/time (regardless of tax code or not)
Noted:
In case the individual has only income subject to tax withholding according to the above rate, but the estimate of the individual's total taxable income after deduction of family circumstances is not enough to pay tax, the individual with income Make a commitment to send the income paying organization to the income paying organization as a temporary basis for not deducting PIT.
– The person committing 02 is required to have MST at the time of committing.
Based on the commitment of the income recipient, the income-paying organization does not deduct tax. At the end of the tax year, the income-paying organization still has to compile the list and income of individuals who have not yet reached the tax deduction level and submit it to the tax office. Individuals making commitments must be responsible for their commitments. In case of fraud detection, they will be handled according to the provisions of the Law on Tax Administration.
How to calculate PIT forresidents who have signed labor contracts with a term of 3 months or more: Even individuals sign labor contracts with a term of 3 months or more in many places.
Note: For a resident who signs a labor contract with a term of 3 months or more but leaves work before the end of the labor contract, the income paying organization or individual still deducts tax according to the Progressive Tax Schedule Partial.
The way to calculate PIT is determined as follows:
         Payable personal income tax = Taxable income x Tax rate
         Taxable income = Taxable income – Deductions
         Taxable Income = Income Tax – Tax Exemptions
Income subject to PIT
Taxable income: is the total personal income received from the paying organization excluding the following:
– Mid-shift allowance, lunch
– Telephone allowance
– Costume allowance
– Working fee
– Income from the part of the salary, night work, overtime is paid higher than salary, day work, working hour. For example, Daytime work is paid 150,000 VND/hour, nighttime work is paid 200,000 VND/hour, the amount of overtime work received at night is 150,000 VND subject to PIT, 50,000 VND above the normal level is not subject to PIT.
– And several other allowances and subsidies that are not taxable…not listed here, the cases mentioned above are often used by businesses.
Deductions
– For myself is 11,000,000 VND/person/month/
– For dependents: VND 4,400,000/person/month
Mandatory insurances
Social insurance, health insurance, unemployment insurance, and occupational insurance in some special fields.
---